DiHECO partners from the University of Montpellier (
Sea Matilda Bez and Irene Georgescu) participated at the ORCA conference on the 18th of November 2021. During one of the plenary seminars devoted to the post-surgery experience and patient satisfaction, Sea Matilda Bez
and Irène Georgescu discussed their preliminary results from a case study developed for DiHECO
. The results are about "how digital platforms such as Hospitalidee can create value and opportunities for hospitals? Said differently, what value for hospitals from analyzing the patient feedback freely accessible online".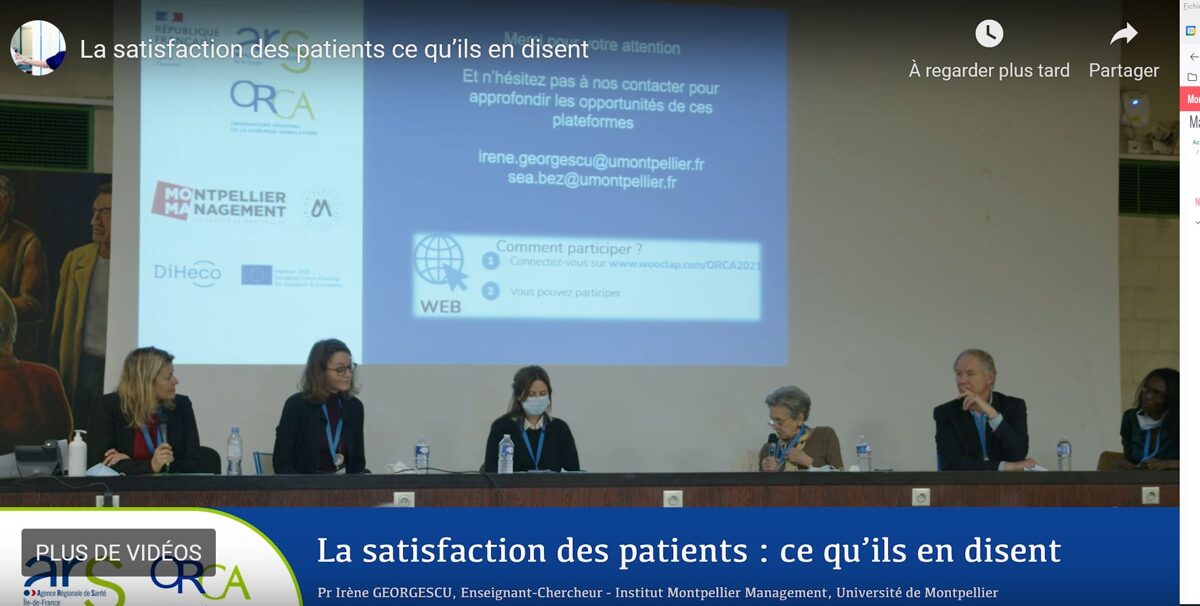 Sea Matilda Bez, Irène Georgescu, and Saleh Farazi
(University of Montpellier) presented at the virtual academic conference WOIC (World Open Innovation Conference) their research on one of the case study developed for DiHECO
. The audience was composed of researchers and professionals specialized in Open Innovation and the track specialized on "Digital healthcare platforms".